* I am so glad work is slowing down a bit for me (at least this week!)
* Soccer season has started and Brendan is so excited (Liv was excited to see some 'old' friends
*Our school board is changing the transporation for our kids and we may have to give up their caregiver we love so much (super bummed here.... :( )
* The scrapping mojo appears to be here/back!
A couple of new layouts: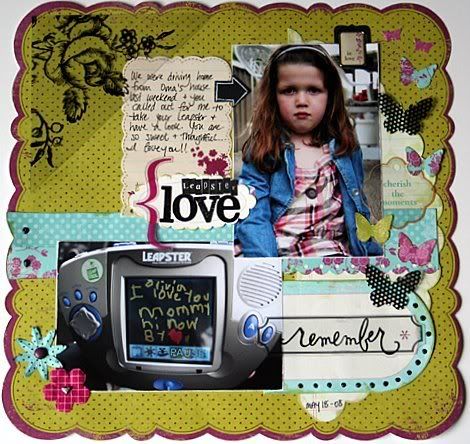 p>(The above layout is a lift from an uber-talented lady whose layouts always inspire me! You can check out Kay Rogers' work at the link on my sidebar. You'll find lots of inspiration for sure!
Looking at the layouts above, I realize I need to start taking photos of them and doing it properly. You can see the scalloped edges and the colours are definately not as vibrant as they are irl. Note to self!
Bed time! have a great day tomorrow. :)